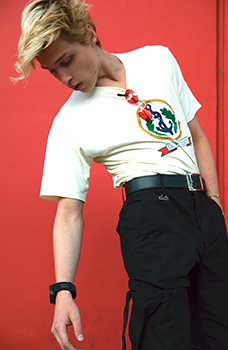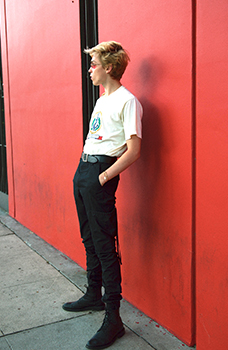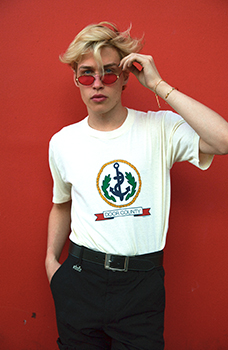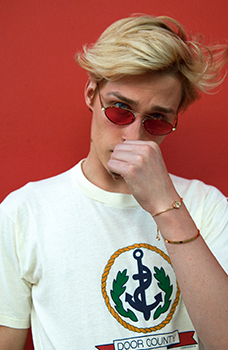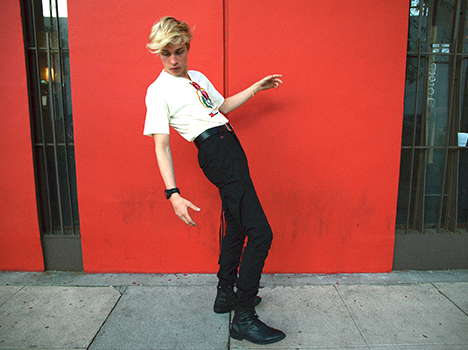 With summer sneaking up on us, it is time to transition your wardrobe for that hot summer weather. You can't go wrong with a few classic tees for your summer wardrobe. Go simple with the black boots and the classy red shades, and pair them off with a few of your own favorite casual or designer accessories.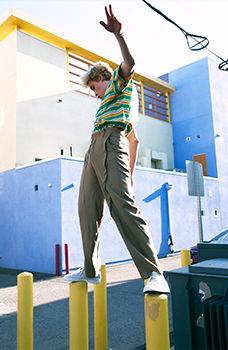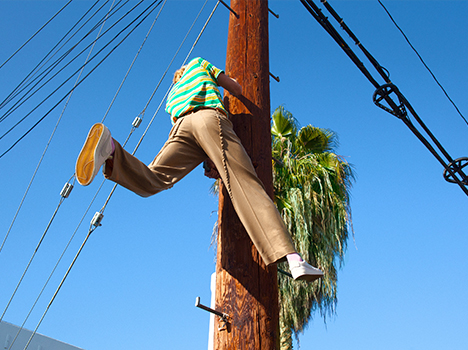 This summer inspired shirt is on point for that the hot weather look. Pair off the green and yellow striped shirt with a darker green khakis. It's neat and casual, you'll be ready to pose just about anywhere.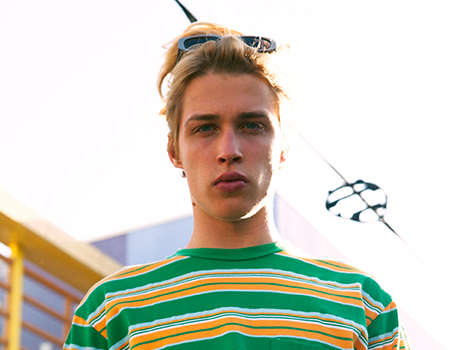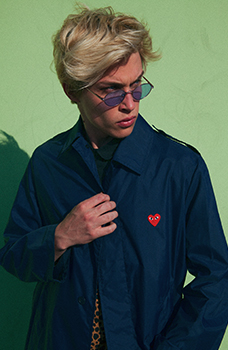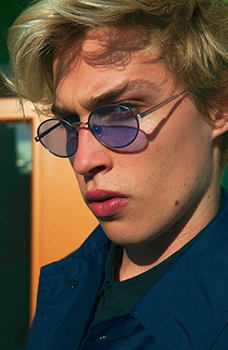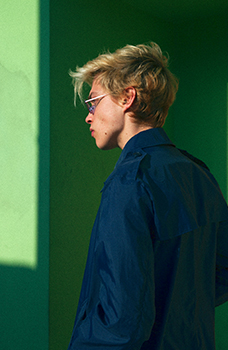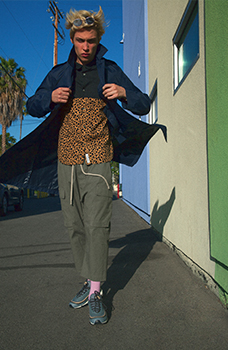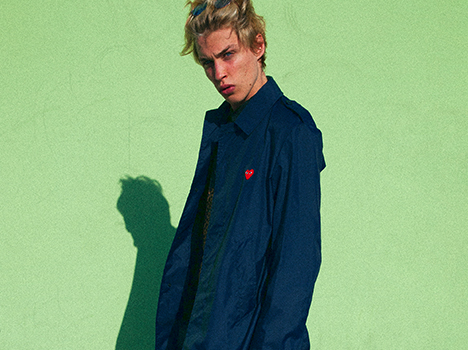 Show off your diverse taste in brands by wearing a few of our international designers selections including Commedes Garcon, a Japanese brand. With cold drawing in during the summer nights, wear this navy coat to add sophistication to your style.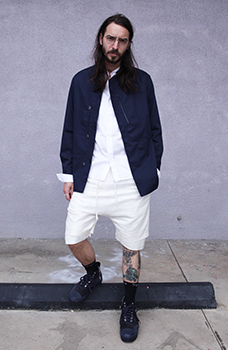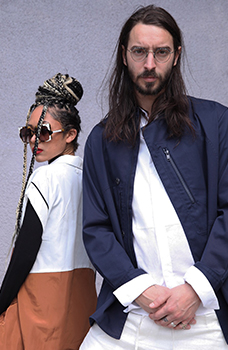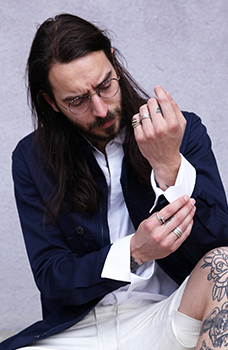 Need an outfit for a stylish date night or a few drinks out in the town? Take this casual but stylish outfit to show your date how sophisticated you are without going overboard.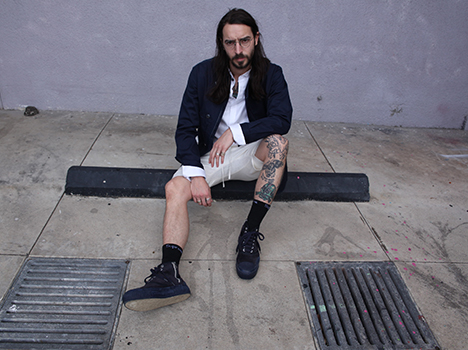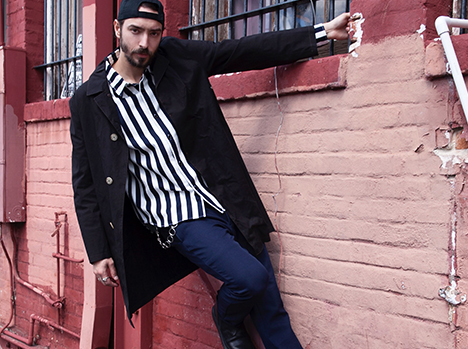 For those chilly LA summer evenings, expand your wardrobe for casual sweaters paired with white shoes, or stylish night out outfits. Be fashionably prepared for a warm coat that pairs well with a stripied shirt, and keep it casual with a cap.